Running a small or medium-sized business isn't easy, and finding the right support to help you along the way can be even more challenging.
No matter the industry you're in, your IT infrastructure is crucial to your operations and success. The way this is implemented and managed is even more important.
Microsoft's suite of business management solutions can help SMEs to streamline and upscale their processes, but seeking help to make this work for your organisation is key. This is where Microsoft Partners come in.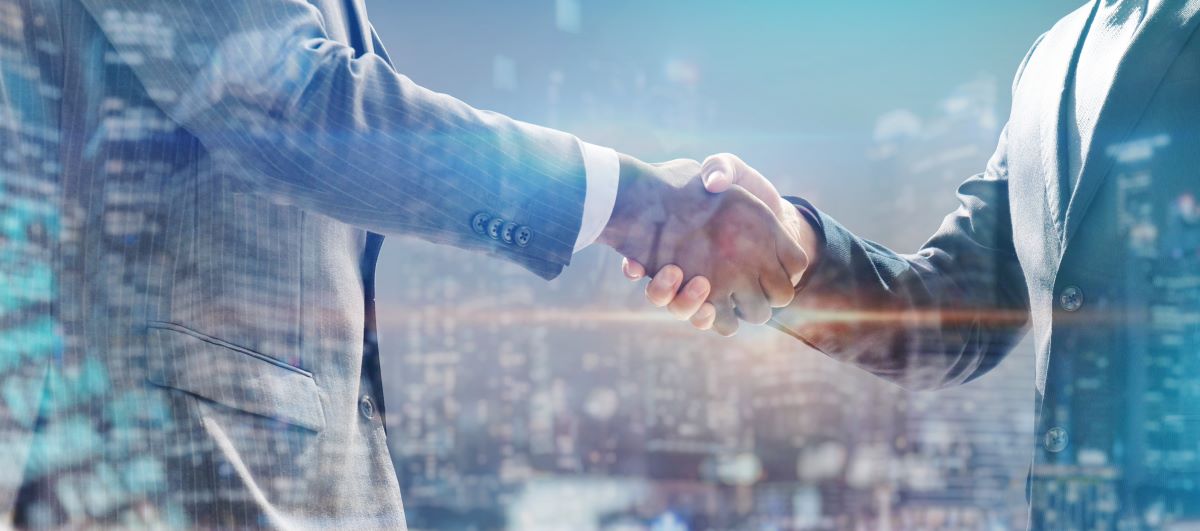 What does it mean to be a Microsoft Partner?
If you've been on the hunt for a software provider or IT company, it's likely that you have come across the 'Microsoft Partner' logo – but what exactly does that mean?
Microsoft Partners are official vendors of Microsoft-related services and products. This means that the business has been acknowledged and certified by Microsoft to offer a certain standard of sales and support services for their software solutions.
Microsoft Partners come in many different sizes with varying skills, experience, capabilities and expertise – this is where it may get a little confusing. There are three levels of Microsoft partnerships: Certified, Silver and Gold. Being able to distinguish between each one is key when it comes to finding the partner that suits your business needs.
Here's a brief overview of each type:
Microsoft Certified Partners
This is the entry-level tier of a Microsoft Partner. Becoming a certified partner is as simple as signing up to the Microsoft Partner Network.
By paying a small registration fee, managed service providers and cloud solution providers can achieve this status providing that they choose their areas of specialism and showcase their professionalism. In this tier, businesses don't have to prove any qualifications or experience.
Microsoft Silver Partners
As a business climbs up the ranks, it may be awarded silver partnership status. To do this, they must undergo an auditable approval process in their specific focus areas which may involve taking courses or earning qualifications.
The requirements of becoming a silver partner are:
Providing three customer references to verify their high standard of service delivery
Having at least two Microsoft Certified Professionals within the business
Passing a licensing overview assessment
Passing a sales & marketing competency assessment
Microsoft Gold Partners
This is the top-tier of Microsoft partnerships, and the highest certification a business can achieve. Microsoft Gold Partners are awarded the accreditation based on their ability to demonstrate top-level expertise and proficiency within their field.
The requirements of becoming a gold partner are:
Providing five customer references to verify their high standard of service delivery
Having at least four Microsoft Certified Professionals within the business
Passing a licensing overview assessment
Passing a sales & marketing competency assessment
Participating in the Customer Satisfaction (CSAT) Index
Becoming a Microsoft Gold Partner is far more than passing an exam, purchasing a licence or getting a few clients on board. As a Microsoft Gold Partner ourselves, we can verify the rigorous audits and processes put in place that get you there initially, and also continually monitor the level of service provided to justify the accreditation.
So, if businesses like ourselves are going to these lengths to achieve a Microsoft partnership – why? What does this mean for you, a small-to-medium-sized business owner?
The benefits of working with a Microsoft Partner
There is an abundance of information and tutorials online for Microsoft's business solutions – you can even download a free trial. So, if these apps are so easily accessible, why shouldn't you just buy a licence yourself and see how you go?
There are many reasons why Microsoft Partners exist, and why they're crucial when it comes to SMEs implementing the systems they need to take them to the next level.
Here's what it could mean for your business if you team up with the right Microsoft Partner.
1. You'll have direct access to certified experts
To put it simply, many businesses choose to enlist the help of Microsoft Gold or Silver partners because, well, they know what they're doing.
Certified Microsoft experts have a deeper level of understanding of the applications, and the ability to provide individualised advice, guidance and solutions tailored to your needs.
Similar to how you take your car to a mechanic for its MOT as opposed to attempting it yourself, Microsoft Partners are the experts in their field. They will be able to offer an extensive catalogue of Microsoft products, from cloud-hosted services to integrated business management solutions that work for you.
2. You receive ongoing technical support
No matter how tech-savvy you may consider yourself or your employees to be, when growing a business there usually comes a point where external IT support is required.
Small businesses may typically deal with most minor issues in-house, but as your company scales up and juggling the upkeep of your systems becomes a challenge, you'll benefit from that additional support.
System downtime is every business' worst nightmare. However, being directly connected to a Microsoft Partner means that you have quick and easy access to technical support when you need it – and you know that this support is coming from a company well versed in the software you're working with.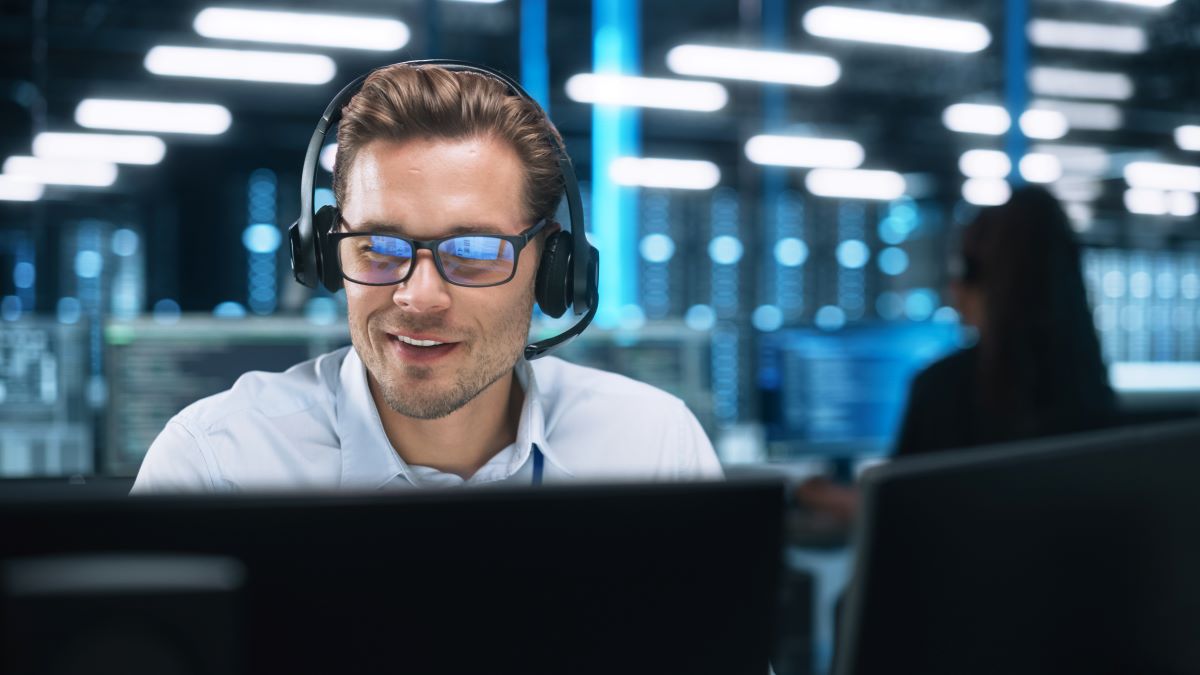 3. They keep your systems up to date
Microsoft regularly updates and improves its software to offer a better user experience and enhanced features. Whilst this is something that every business can benefit from, we've seen first-hand that many SMEs can struggle to keep up to date with the latest technology.
Microsoft Partners have the advantage of being able to access this technology straight away, with training resources to get them clued up on the latest updates. With this, you'll have peace of mind that your systems are not only kept up to date but that they can transfer the latest training and technology expertise over to your business.
4. They offer customised solutions
In today's fast-paced digital world, opting for a cookie-cutter cloud-based solution won't always cut it. Microsoft Partners have the skills and knowledge needed to tailor the solutions to your business needs.
Trying to implement Microsoft software yourself may mean that you're not getting the most out of it, or you end up paying for something that you don't really need. There may be a better alternative out there for you, and only a Microsoft Partner can help you with that.
Microsoft Partners can help you to enhance and build on your current software to make sure you're getting the most for your money. This is something that we do with our m-hancements for Microsoft Dynamics. Our customised add-ons can help you to go above and beyond the standard capabilities.
5. Their services are quality assured
It goes without saying that Microsoft Gold and Silver Partners are continuously vetted and have to prove their worth in order to retain their partnership status. With this, you have instant reassurance that the service you're receiving is of the highest quality, verified by Microsoft.
6. They have a direct relationship with Microsoft
Being a partner gets you a foot in the door with Microsoft, so to speak, and this is something that can benefit you in the long run.
The perks include having a dedicated contact at Microsoft, who is there to offer additional advice and solutions, and answer questions where needed. Microsoft Partners also get exclusive access to resources, support and training which helps them to continually improve upon their service and pass this knowledge over to you.

Choosing m-hance as your Microsoft Partner
If you're looking for a reliable and credible Microsoft Partner, look no further than m-hance. We've specialised in implementing business solutions across a range of different sectors for over 20 years, and are a certified Microsoft Gold Partner.
With our unrivalled knowledge of Microsoft platforms such as Dynamics GP, Dynamics 365 and Business Central, we help businesses of all sizes to achieve and exceed their goals. We offer end-to-end support and have one of the largest, dedicated Microsoft Dynamics support desks in the UK to help you when you need it the most.
You don't have to take our word for it though, why not read up on some of our recent case studies to see for yourself?
If you're interested in finding out more, get in touch with us. We'd love to hear from you!