Proud to be a Crown Commercial Supplier on the G-Cloud 13 network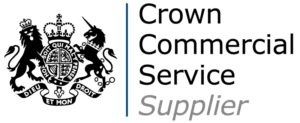 As an organisation working within the Public Sector, you need a best practice approach to procure the right CRM solution for your needs. Here at m-hance we have delivered numerous Microsoft Dynamics CRM projects within the Public Sector and provide agile project methodology to help organisations rapidly realise the benefits of their CRM solution and maximise the return on investment.
We are a Crown Commercial Supplier on the G-Cloud 13 framework – the UK Government initiative that allows us to sell our services to the Public Sector via the Digital Marketplace on the www.gov.uk website. The framework is an agreement between the Government and leading organisations such as m-hance, helping to make the buying process faster and cheaper for organisations within the public sector, in comparison to individual procurement contracts. We are specifically involved with our cloud support services for Microsoft solutions, helping buyers to set up, migrate and maintain their cloud services.
Ready for a guided tour?
Let us show you around Microsoft's leading business software