What is the Power Platform and how can it benefit charities? 
As a charity, you may have heard the term "Power Platform" being used a lot in recent times, but what is it and what are the benefits it could bring to the charity sector? Microsoft's Power Platform is a collective term for three products; Power Apps, Power Automate (Flow) and Power BI. It is an exciting development for Microsoft as this new technology is designed to help any organisation, including charities, to better surface, automate, manipulate and ultimately analyse their data.  
The Power Platform can be used seamlessly with other Microsoft solutions like Office 365 and Dynamics 365; connecting them and enabling organisations to enter information quickly and easily. Why this is so exciting is that in the past, IT departments would take a request for a new requirement, this would then be documented and signed off before taking weeks for a specialist developer to build it. Now, the functionality of the Power Platform has been specifically designed for low technical users to quickly and easily utilise. Microsoft talks about the Power Platform being for Citizen Developers, meaning that anybody should be able to pick it up and create an app.  
What is at the heart of the whole Power Platform is the Common Data Service (CDS). This is a secure database that sits in the Microsoft Cloud and is pre-built with a standard set of entities, which is essentially your charity's core system and fields, for example, your Accounts and Contacts. These are easily extensible by your charity or by your solution provider and can be configured for your organisation. The CDS is the underlying data platform providing a unified database and simplified schema, but where applications can work together.  
Let's look at the components of the Power Platform in greater detail:
1.Power Apps 
Power Apps are applications with services, connectors and a data platform. They are a low code/no code solution that are very responsive on mobile devices. Feature-rich custom apps can be built quickly and provide a simple user interface for users. There are over 300 connectors currently available which means that you can easily connect your data sources. In terms of the different types of Power Apps available, there are Canvas Apps which are essentially apps you design and build by dragging and dropping different elements onto a blank canvas. Model-Driven Apps provide responsive accessible designs and are composed of multiple component types including dashboards, forms, views, charts and business processes which together form a great user interface. Finally, Portal Apps allow organisations to create websites that can be shared with external users. 
2. Power Automate (Flow)  
Power Automate allows you to create automated workflows between applications and services. Charities can use it to trigger actions, approvals and notifications. For example, it can be used for your organisation's approval process. If you have a volunteer who has come on board and they need to be approved by somebody because of a certain qualification, then you can easily trigger a workflow for that to be approved.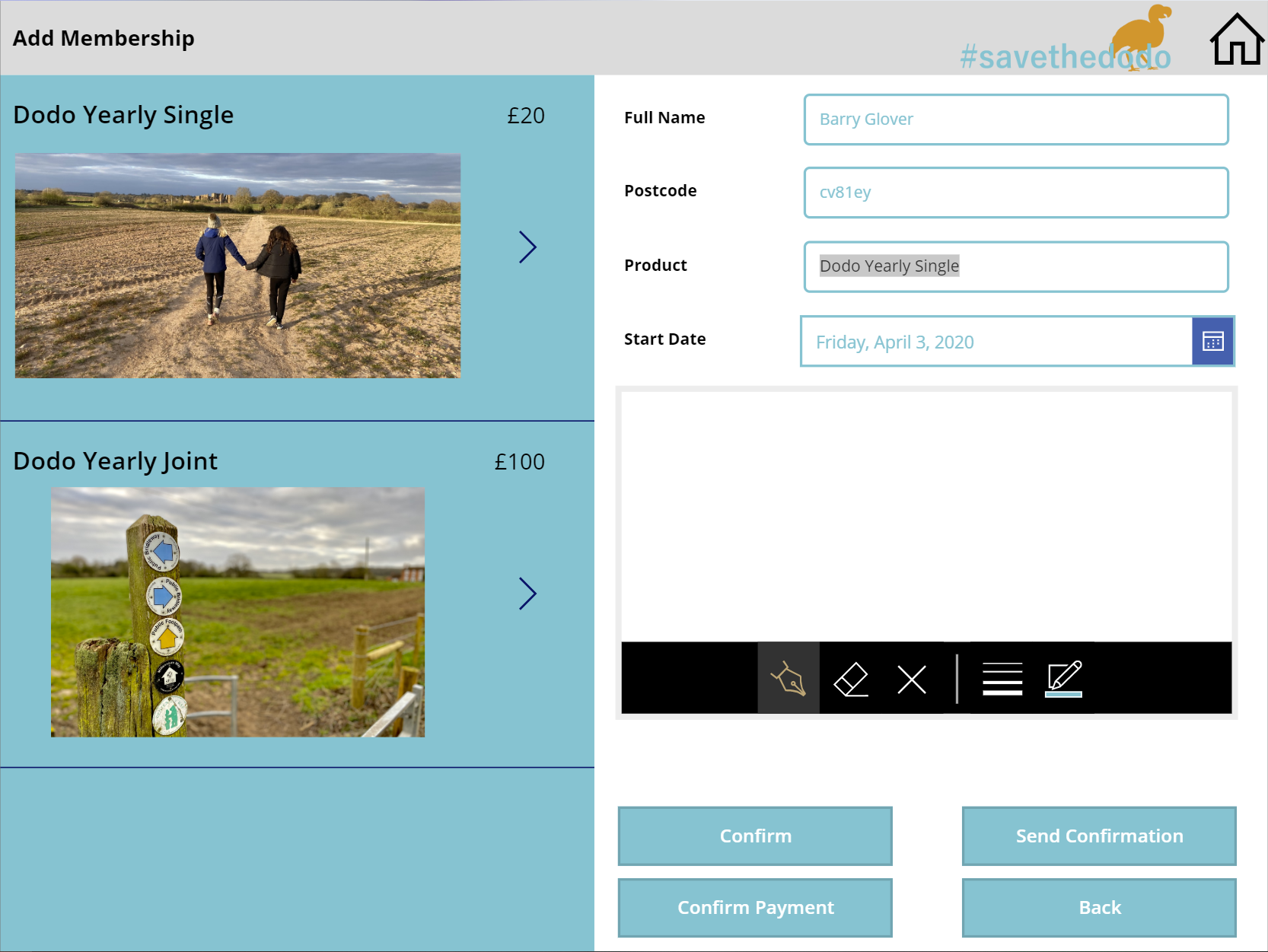 3. Power BI  
Power BI is a business analytics service that delivers insights to enable fast, informed decisions. It gives your charity the ability to surface data through graphs, pie charts and interactive visuals that can be shared on any device. It is also scalable with built-in governance and security. 
So why should your charity decide to utilise some or all elements of the Power Platform? 
The Power Platform works with and feeds into 

most of the major 

CRM systems like Microsoft Dynamics 365 

and 

even some of the smaller solutions

. 

 

It requires little or no code and can be designed 

and tailored 

to specifically meet the needs of your charity. 

 

It enables true digital transformation by working with Microsoft Teams, SharePoint and all the other great tools featured within the Microsoft stack. 

 

The Power Platform provides seamless integration, it is a unified platform that brings all your data together to form an end-to-end solution. 

 

This all feeds into providing an accurate picture of data in real-time. Organisations tend to have lots of data and often don't know where to start with it. The Power Platform can really help charities to transform

by 

collat

ing

 data into one place and display

ing

 it in meaningful reports with the help of Power BI or artificial intelligence tools, such as Customer Insights.

 
As highlighted above, using the Power Platform as part of your digital strategy can provide many benefits to your organisation. The Power Platform has huge potential to transform the charities who choose to use it. If you're not sure where to start, m-hance's team of experts can provide support where required. Why not contact our team today?