Microsoft's Dynamics 365 Nonprofit Accelerator Explained
Microsoft's Technology for Social Impact (TSI) team launched the Dynamics 365 Nonprofit Accelerator in November 2018, reinforcing the tech giant's commitment to empower the charity sector through technology to help drive social impact. But what exactly is the Nonprofit Accelerator and what can it do for your charity?
The Nonprofit Accelerator helps organisations to eliminate data silos, enabling powerful insights into your data. It sits on the Common Data Model (CDM) which is a secure database located in the Microsoft Cloud and comes pre-built with a standard set of entities, which are essentially your charity's core system and fields, for example, your Accounts and Contacts. The aim is to make it as easy as possible for charities and their partners to design and adopt the solution whilst speeding up the return on investment. Previously, Partners were heavily relied upon to extensively develop the Dynamics 365 solution in order for it to meet the needs of the sector.
The Nonprofit Accelerator from AppSource can be downloaded for free. You will need an active Microsoft 365 (Office 365) tenant to download it into as well as the appropriate Dynamics 365 licences. The framework can be developed by your charity or your partner to provide functionality such as:
Data Storage – the Nonprofit Accelerator can provide a place for your charity to house and organise every piece of information you have regarding the people who volunteer, support or donate to your organisation. This gives you a complete and detailed view of every interaction each person has with your charity. What's more, this information is held securely and enables you to ensure compliance with any relevant data protection regulations including GDPR.
Volunteer Management – from the moment they apply to become a volunteer, the Nonprofit Accelerator helps you to vet and approve every person and then store that information securely. It enables you to document the skills every volunteer has, allowing you to deploy the right people to the most appropriate tasks. Furthermore, you can capture every hour that people have volunteered for your charity and connect this time to specific activities that your charity is carrying out such as fundraising events, allowing you to closely monitor the resources required for each activity.
Event Management – the Nonprofit Accelerator can assist with the management of your fundraising events. It will allow you to easily coordinate your costs, staffing, donations, volunteers, email communications and more from one place. This information will then feed into automatically generated, custom-built reports, helping you to see the success of your events.
Income Processing via Donations – you will be able to track where donations have come from through to where the money has been spent, enabling the people who need to, to have complete visibility, traceability and transparency of every donation.
Track Grant Applications and Funding within Opportunity Management – view each stage of the application/approval process, assign tasks, record activity and store communications against individual grant applications.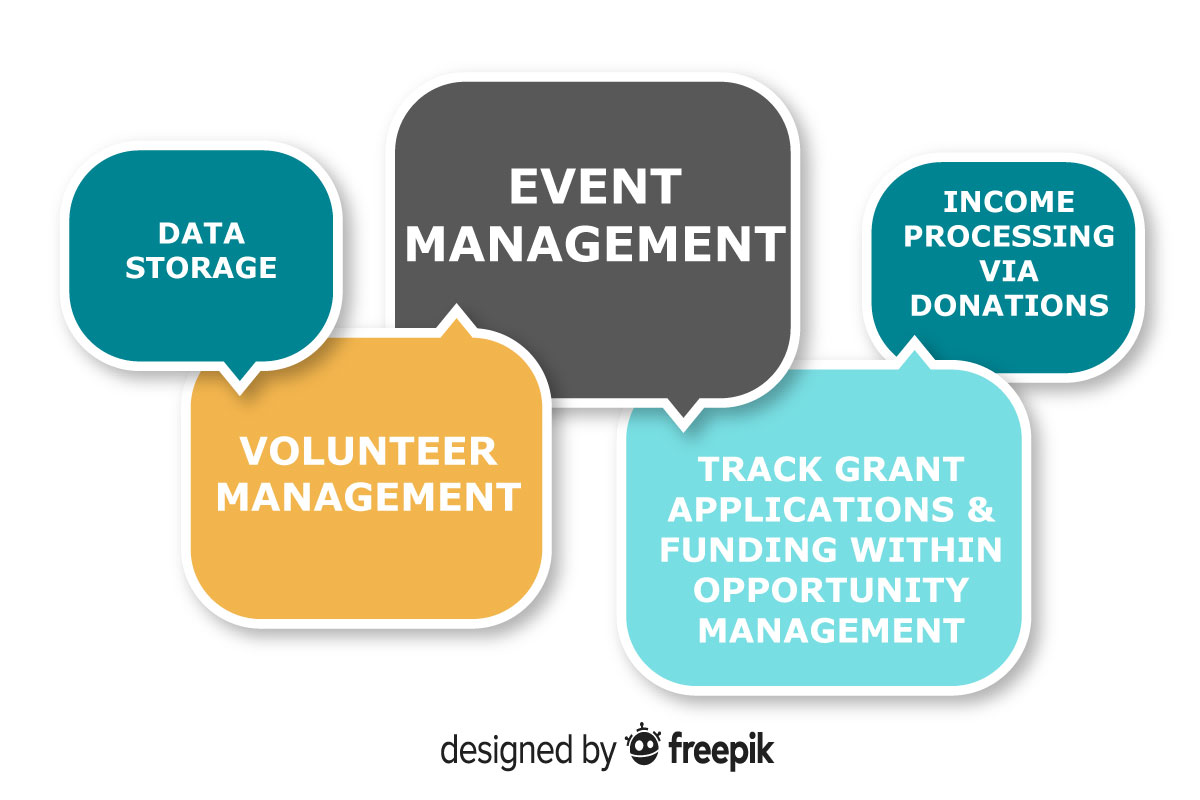 Who is the Nonprofit Accelerator intended for?
Whilst the Nonprofit Accelerator was built for small sized charities, it is not limited to only these. It can be adopted by mid-sized charities too who wish to simplify and centralised their data to create a single source of truth within one system. The implementation of m-hance's NfP 365 Accelerator (more on that below) is designed to get charities live within Microsoft Dynamics 365 in a matter of days. The intention is to keep modifications light and limited to out-of-the-box configuration to keep costs low. The modules have been pre-configured to allow a quick implementation.
Why choose the Nonprofit Accelerator?
It monitors your impact
You can track your donations from the point of receiving them through to where they have been spent – enabling you to effectively monitor the impact of your funding. This is particularly helpful when applying for grants as you can demonstrate the impact your charity is having to society.
It's a free solution
As mentioned earlier, providing you have the relevant Dynamics 365 licences, the Nonprofit Accelerator is free to use. It has been pre-configured with charity modules to enable you to start using the system from day one. The option is also there to take up consulting days to add/hide fields and build a business flow that is unique to your charity. This can be especially useful for tracking and managing Grant Applications and Submissions.
It's faster to implement
The Nonprofit Accelerator provides a charity-specific data model as a starting point. This means that your charity (if you have staff members with the relevant tech skills) or your Partner can get you up and running quickly with a system that meets your charity's needs. This of course saves you time and money.
Since the initial launch in November 2018, Microsoft has released additional extensions and enhancements in five updates, the most recent being in June 2020. As part of the June 2020 v2.3 release, the Nonprofit Accelerator was enhanced in three critical areas: Case Management, Project Management & Programme Design (PMPD) and Operations. The Case Management and PMPD enhancements include extensions to the CDM, sample applications and supporting sample data to enable partners to develop and launch solutions easily. These extensions come at a critical time when charities are under increasing pressure to handle larger volumes of beneficiaries and cases.
How can m-hance help?
We have taken the Nonprofit Accelerator framework and have continued to develop it to create our NfP 365 Accelerator solution which we've enhanced with further charity-specific functionality, so you don't have to. Charities can choose to implement the standard product or request further tailoring so that you can ensure it meets your specific needs. If you'd like to find out more, please speak to a member of our team to discuss your requirements in more detail.
Author – Jenny Tomlinson, Marketing Manager