m-hance's return to work "Track and Trace" Power App
COVID-19 has changed the way many organisations operate for the foreseeable future and beyond, potentially even permanently. Here at m-hance, the switch to a 100% home-based workforce was seamless, thanks to the Microsoft technologies we already had in place. This meant that we could continue to provide great service and support to our customers, helping many of them with their own moves to remote working in the process.
As part of the meticulous planning that has taken place over the past few months, we have carried out a thorough COVID-19 risk assessment which has identified that there may be occasions where a site visit to either our offices or to one of our customers may be essential because the reason for the visit cannot be achieved remotely.
This requirement inspired the team to develop our own "Track and Trace" app using elements of Microsoft's Power Platform, namely Power Apps and Power Automate. Power Apps allow developers and non-technical users to build mobile applications that are device independent from selectable templates on Microsoft Azure – removing the need for specialist developers. The objective of Power Apps is to enable business users to build new capabilities via apps, without requiring coding expertise. Power Apps have connections to various Microsoft-based and third-party applications, including Microsoft SQL Server, SharePoint and OneDrive in the Office 365 productivity suite and so much more!
You can build your own custom app which links to wherever you are storing your data, for example to Microsoft solutions like Excel, SharePoint, Dynamics GP, Dynamics 365 CRM, Dynamics 365 Business Central, or to non-Microsoft products like Google Docs. These apps can improve your organisation's processes which can ultimately enhance your customer experience, increase productivity, reduce costs, and save time.
The idea behind m-hance's "Track and Trace" app is to ensure we have complete visibility of all on-site meetings so that we can quickly communicate with any 3rd parties should anyone develop COVID-19 symptoms post visit. The app has been added to m-hance's internal Microsoft Teams site so that every member of the organisation can easily access it.
If there is a requirement for a team member to conduct a site visit, all they need to do is complete the form on the app. The "Track and Trace" app will ask a series of questions including whether a COVID-19 risk assessment has been carried out by the business they are visiting. The risk assessment documentation can be uploaded to the app and stored along with all other data.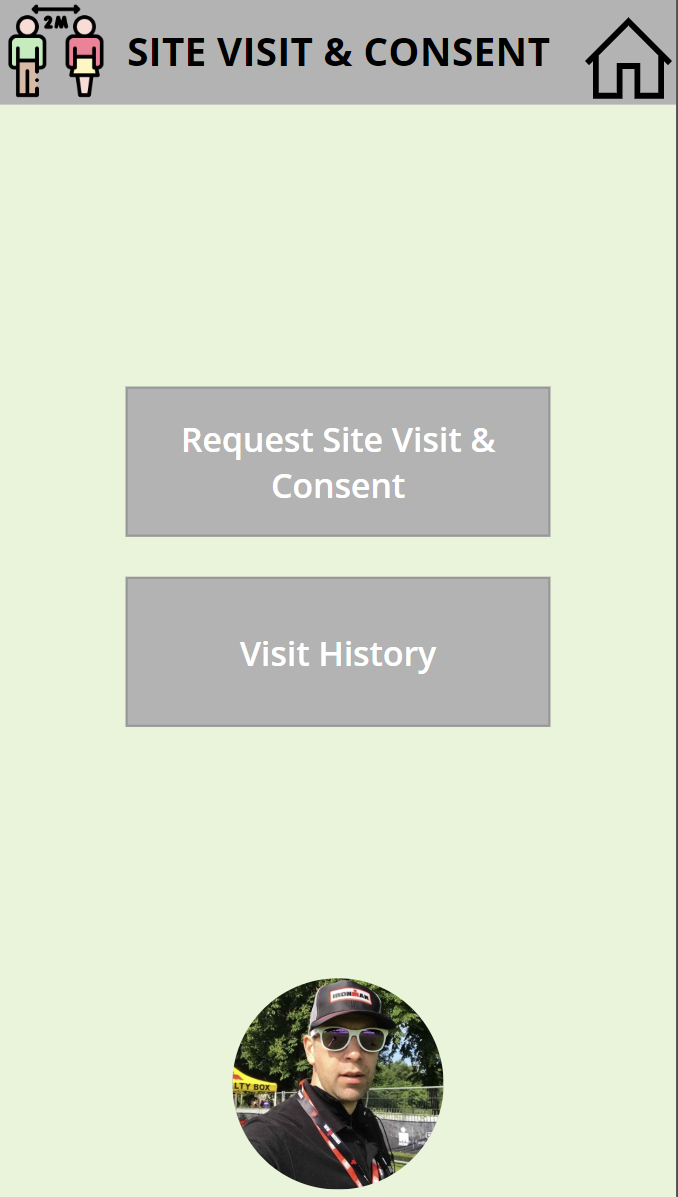 Submitting the form logs the request in our internal Dynamics 365 Customer Engagement (CRM) system and, by using Power Automate, activates a process flow to gain consent and approval from the team member's line manager. The line manager receives an automatic email notification that asks them to approve or reject the request. Selecting one of the options and then clicking submit generates a further automatic email notification, this time to the requester informing them if their request has been approved or not.
Within our internal CRM system, a dashboard has been created where all requested and submitted data can be reviewed in one place to give everyone within the organisation a complete overview of the site visits taking place.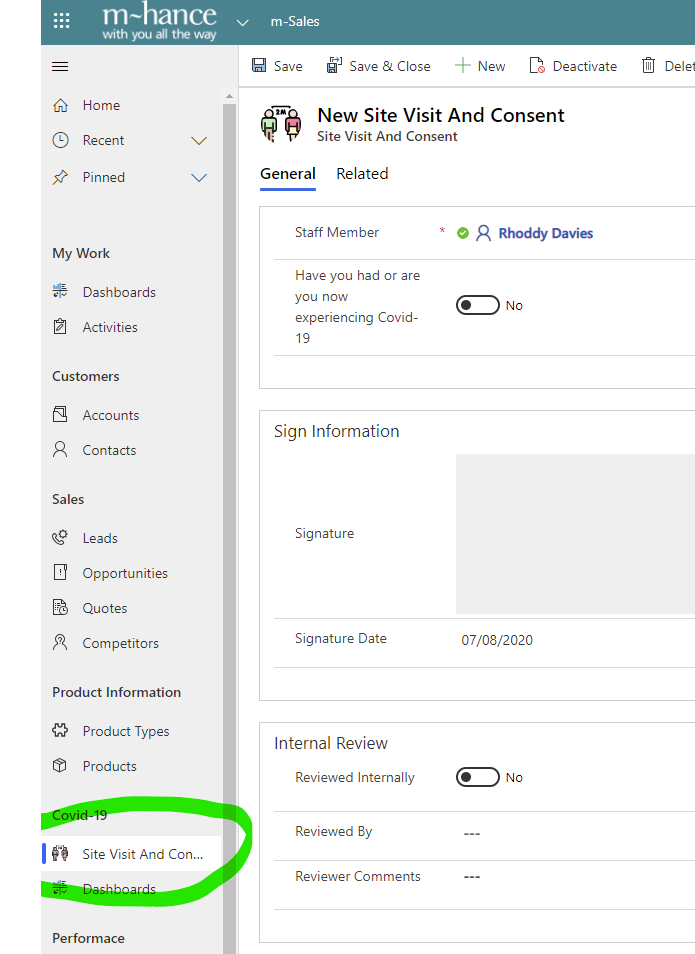 Our "Track and Trace" app demonstrates just how useful Power Apps can be to businesses everywhere, especially in unprecedented times when adapting quickly to changing situations is essential. If you would like to understand more about "Power Apps" and how they might benefit your business, view our Power Apps 101 on demand webinar or contact our team for further information and to discuss your requirements in more detail.