m-hance, a leading Microsoft Gold Partner and experienced provider of software solutions, is delighted to have been awarded a place on the G-Cloud 13 framework for its Microsoft Dynamics 365 Implementation and Support Services.
The G-Cloud 13 framework is a UK Government initiative that provides Public Sector organisations with the most cost-effective and efficient route to procure digital services via the Digital Marketplace on the www.gov.uk website. The framework is an agreement between the Government and leading organisations such as m-hance, helping to make the buying process faster and cheaper for organisations within the public sector, in comparison to individual procurement contracts. m-hance is specifically involved with its cloud support services for Microsoft solutions, helping buyers to set up, migrate and maintain their cloud services.
Alan Moody, CEO at m-hance, says "We are extremely proud to have been confirmed as a Crown Commercial Supplier on the G-Cloud framework for the sixth consecutive year, which is testament to the hard work and dedication of the team here at m-hance. We have been involved in some very successful implementations under the framework and we look forward to working in partnership with more organisations within the public sector, delivering cloud services and transforming the way in which they operate."
m-hance is a Microsoft Gold Partner for Cloud Business Apps, Cloud Productivity, Cloud Platform, Enterprise Resource Planning (ERP), Windows & Devices and Datacentre, and has been delivering Dynamics projects since the launch of Dynamics CRM v1 in 2003. The organisation's Microsoft services are comprised of the following areas; Microsoft Dynamics ERP Consultancy including Great Plains and Business Central, Microsoft Dynamics 365 CRM Consultancy including Sales, Customer Engagement, Marketing and SharePoint, Microsoft 365 and the Microsoft Power Platform including Power Apps, Power Portals, Power Automate and Power BI.
Find out about our Public Sector services here.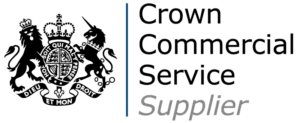 About m-hance
m-hance designs, builds and supports enterprise-wide business systems for organisations that wish to improve operational performance. For the last 20 years, we have been delivering innovative CRM, ERP and Business Intelligence solutions for some of the largest organisations within the Not-for-profit, Public and Commercial Sectors.