In celebration of International Women's Day on Sunday 8th March, we have been hearing from some of the fantastic female colleagues we have working here at m-hance and their experiences of working within the technology sector. You can read Part 1 here. We will now hear from 3 more of our colleagues:
Vicki Burton – Dynamics 365 Consultant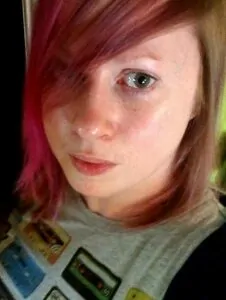 Although I always jumped at the chance to do anything with technology (I was in one of the first classes at secondary school to take an IT GCSE), I originally chose a different career path: I went to Camborne School of Mines and did a 'Mineral Surveying' degree (which included surveying underground mines). My first job after finishing my degree was working for Hanson Aggregates as an Estates Surveyor. This was also a very male-dominated sector (probably more so than the tech industry), but I can't say that I ever really thought about that.
After several years as a surveyor, I realised I was missing the 'buzz' I used to get from working with tech and made the decision to try to get into an IT-related job. Without any tech-related qualifications or experience, as a 'way-in', I took a (much lower paid) role as a System Administrator for the Public Health department of my Local Authority. This involved looking after the department's database and managing their web pages. I loved teaching myself HTML and CSS! When the role of 'Website Team Leader' came up, I jumped at the chance, and soon found myself managing the Council's websites and online systems.
My first involvement with Microsoft Dynamics CRM, was working with the Council's Microsoft Partner to build a web-portal that connected to the Council's CRM (Dynamics CRM v4) to allow residents to report such things as 'missed rubbish bin collections' or 'dead animals in the road needing clearing'! When the Council upgraded from Dynamics CRM v4 to 2011, I took a lead role in the project. Once the implementation project was complete, I found myself missing working with Dynamics, so I got in contact with the Microsoft Partner and asked them for a job. Only 6 months into my new job as a Dynamics Consultant, the partner was acquired by IBM. I still can't believe I went from working for a small local authority to working for a global tech firm in less than a year!
Working for IBM gave me some great experience, however, I had preferred my time working for a smaller Microsoft partner, so I was so happy to get my role as Dynamics 365 Consultant for m-hance.  I love my job – I feel lucky to work with some very knowledgeable and generally lovely colleagues and I love working with our NfP clients. To go from learning about a charity's processes, current systems and 'pain-points' in discovery, to designing and implementing a Dynamics solution that works well for them gives me a great sense of achievement and job satisfaction. I am lucky to have a role that involves lots of face-to-face interaction with our clients explaining how the technology works along with time building solutions using that technology.
Houweida El Ashkar – Business Development
I have always been fascinated in problem solving – 'technology', when used in the manner it is intended to be used, solves problems. The technology sector has been heavily male orientated for a long time; however, things are changing so it's great to see more female counterparts entering and expanding in this ever-evolving sector.
For me personally, technology is a way to expand the reach and create a positive social impact within our society. It enables us to become inclusive, connects us to one another and helps us create a plan to build a better future.  If a charity has more time and funds to focus on its chosen cause resulting in an increased positive social impact within the community; then that is the greatest reward I can hope to achieve.
Louise Johnston – HR Director
By the time I reached my third year in university I had decided that I wanted a career in HR. Upon leaving university I applied for many entry level HR roles but kept getting the same feedback; "not enough experience". I was working in a call centre at the time as a stop gap and didn't particularly enjoy the call centre environment, nor did I see myself there long-term. Frustrated with the lack of HR opportunities as a graduate, I applied for a job in a local IT business in their partner service centre. I was invited for an interview and subsequently told I wasn't successful. Fate then played its hand; the company got back in touch a few weeks later to say they were looking for an HR Assistant and asked if I was interested. The rest, as they say, is history.  I will always be grateful to the recruiting manager who saw my potential and opened up the opportunity.
I have worked in the IT sector ever since, which is over 14 years. I've been a part of the Senior Management Team here at m-hance since 2015. I love the variety, the ever-changing business strategy to keep up with the market, but most importantly the employees the sector attracts. Over the years I have worked with some fantastic people with so much passion for technology who want to do their absolute best for the customers that we serve.