The Microsoft Power Platform is a low-code platform that spans across Office 365, Azure, Microsoft Dynamics 365 and is also classed as a stand-alone application. The Power Platform is formed of four solutions: Power BI, Power Apps, Power Automate, and Power Virtual Agent. This blog will focus on Power Apps.
Power Apps
Power Apps are the fundamental framework of Microsoft Dynamics Customer Relationship Management (CRM) which allows you to build applications without the need for specialist help. You only need to purchase the applications you want to use; therefore, projects can be run at a reduced cost but will benefit your organisation as all of the applications are built on the same platform.  
Customer Service – Case 
A
gent
Within the Dynamics 365 platform, you can log communications such as a telephone conversation where a customer has raised a potential issue/case with your organisation. Therefore, when you search for this particular customer within your Dynamics 365 database and click on the Cases tab, you will be able to see the list of cases they have previously raised. So, by logging this case, the system will prompt you to carry out a series of actions that need to be taken to resolve the customer's problem – in other words, a business process flow.  
When opening cases up, on the right-hand panel you will have a fully integrated knowledge base. Within this knowledge base, you can access occasions where you have previously communicated with the customer and mentioned the potential issue they have just raised. If you have previously discussed this issue with any other customers, the email you sent to them can be forwarded to the current customer with the issue. This all takes place within the Microsoft Dynamics 365 platform which is fully integrated with Outlook in Office 365. The platform also gives you the ability to see whether the customer has read the email – all without launching any extra applications. 
The next step along in the business process flow is marking the case as resolved due to the action you've completed by sending the customer an email. By actioning the case as resolved and adding a resolution date, the platform will automatically send the customer a survey as Dynamics 365, Power Apps and Power Automate are all integrated. This will be then added to the customer's timeline. 
The Power Automate flow shown below has been specifically set up to send customers a survey when a certain action has been completed. There are criteria that will have to be met for this particular flow action to be completed (e.g. survey sent to customer).  
As the platforms are integrated, the survey has been tailored to the particular customer it has been sent to. There is no need for a third-party application as Dynamics 365 is merging data in real time to create this survey.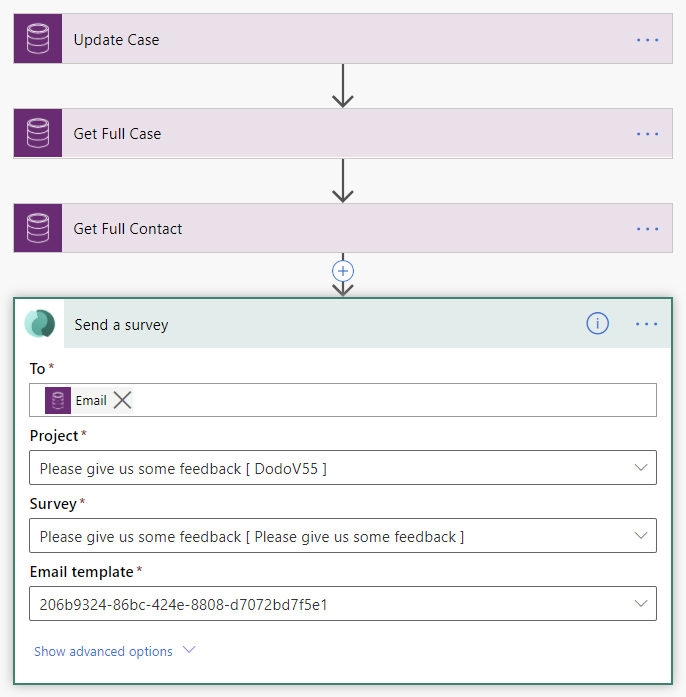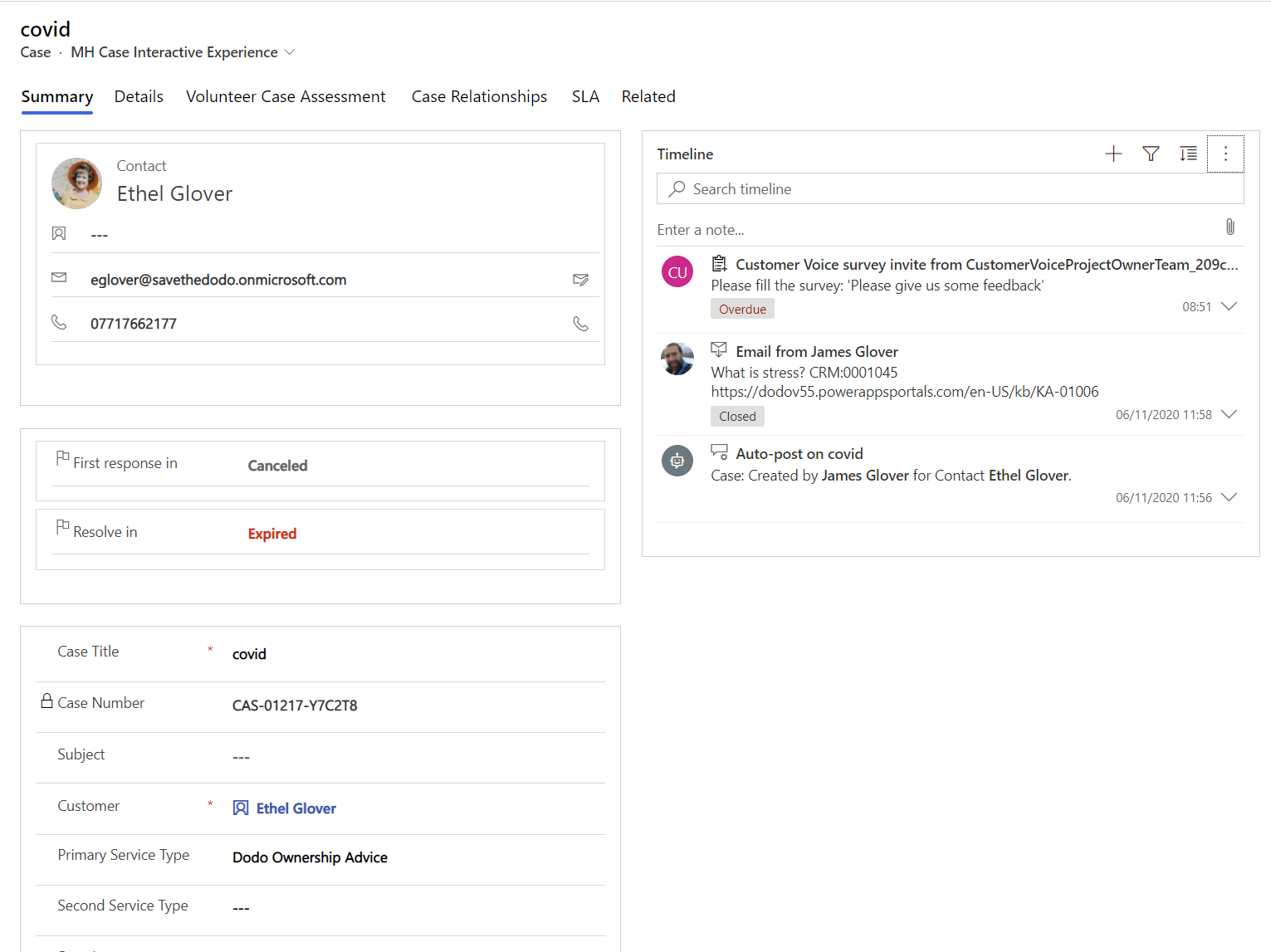 Almost instantaneously in the CRM, you can see when the customer has responded, therefore integrating data back into the system. You can see the survey responses within that customer record, without needing to download an Excel spreadsheet from a third–party application. All survey data is stored in the CRM database. 
Following the survey flow action, dependent on the score the customer has graded your organisation, you can create further Power Automate follow–up actions; so, the customer engagement journey continues.  
Sometimes the customer will require a more personal response if they have just experienced a negative situation with your organisation. Flow has the option to send a more personal response like an SMS message for example in real-time. You can personalise your response based on key words that the customer has responded with. That is where the power of Flow really shows as it can have many different connectors. There are lots of internal connectors, such as with Microsoft Teams, Outlook 365, SharePoint etc, on top of external third-party systems that will sync with Power Automate. This will turn manual processes into automated ones; reducing time and cost.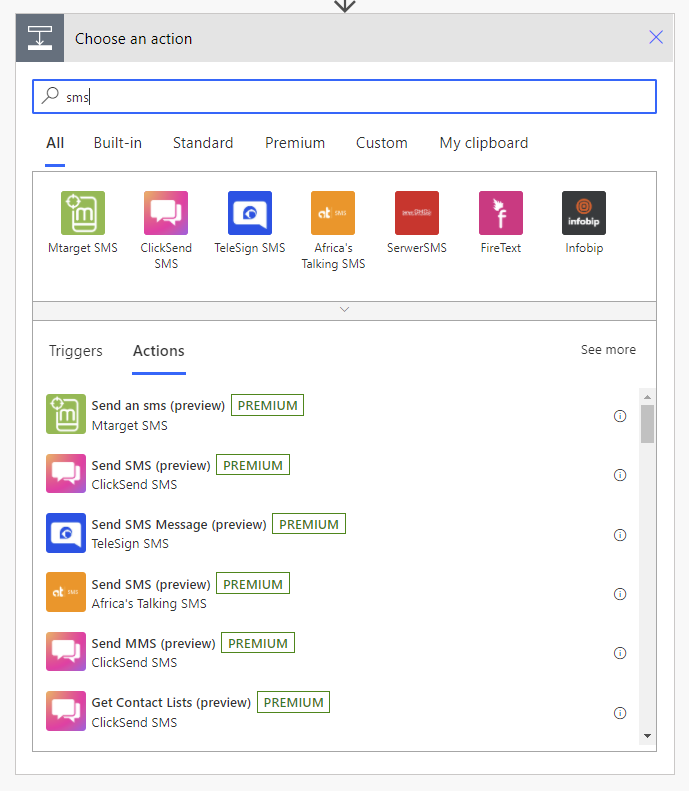 Power BI has an inbuilt customer service dashboard which allows for Case Management. You can log cases, fill in forms and collect data for your analytics within Power BI. Your customer service data can be analysed to see if your customers are happy. This dashboard provides functionality such as how many cases are logged, how many active cases your organisation currently has etc. all within the set time frame you want to analyse. The benefit of Power BI and Power Automate is that you can use Power Automate to trigger a Flow action i.e. an email from a Power BI report. Power Automate will therefore, be watching your Power BI reports for certain triggers.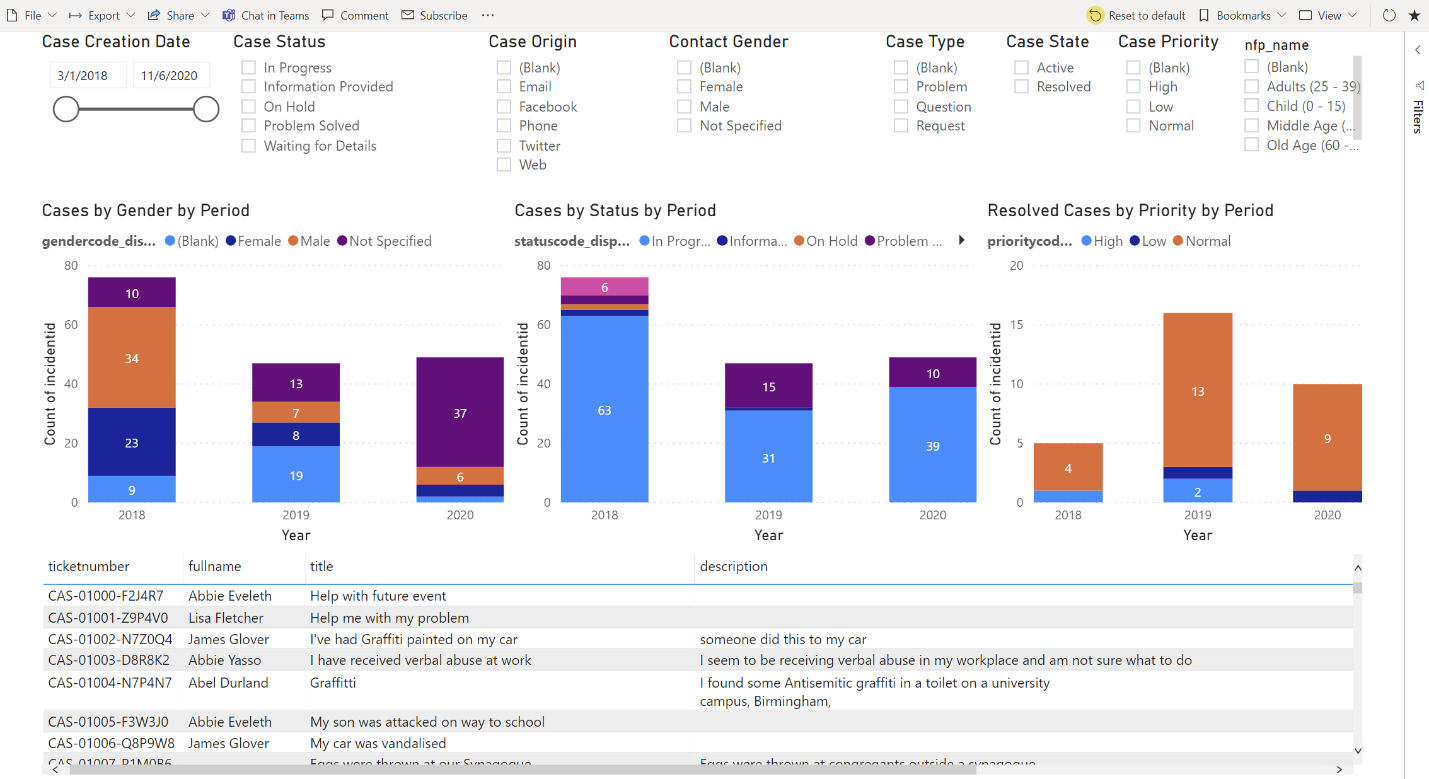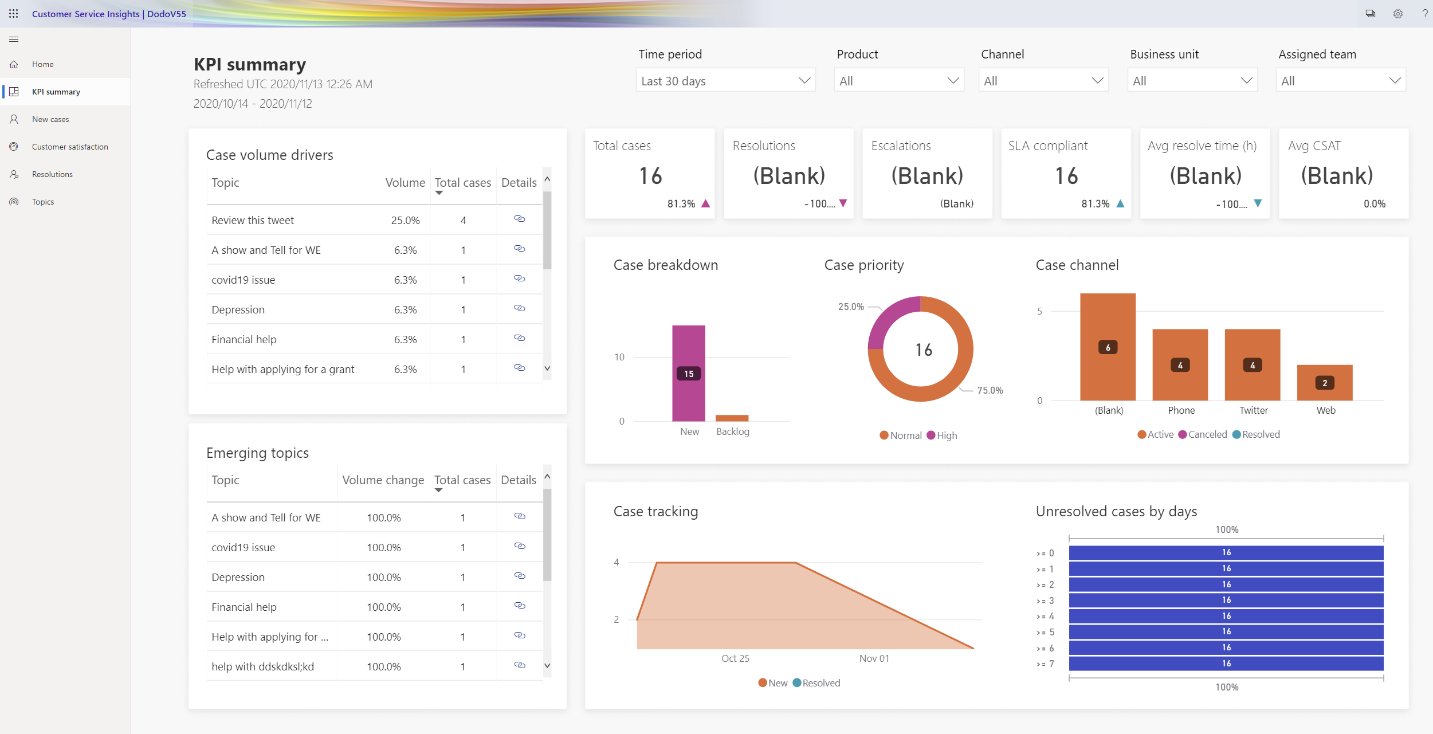 Case Management, Power Apps and Power Automate demonstrate just how useful the Power Platform can be to businesses everywhere. It can save time and cost by just automating your business processes rather having manual actions. If you would like to understand more about the Power Platform and how it might benefit your business contact our team view or on-demand webinar recording for more information.