Microsoft Purview is a set of tools that allow you to keep control of your data.
Data Protection and Compliance
Data protection and compliance is becoming more and more important these days, with Microsoft Purview you can manage Data Retention, Archiving Emails and identify risks that may allow data to be taken outside your organisation. Data Life Cycle Management and Data Loss Prevention are two of the components in Microsoft Purview that help to start your data security and compliance journey.
Data Lifecycle Management
Provides access to a tool set that allows you to retain the content you need and remove what you don't. These tools include Retention Policies, Labels and Importing/Archiving email.
Retention Policies – Reduce the risk of data loss by keeping what you need and removing what you don't. Retention Policies can be used to keep critical data, such as financial files in SharePoint and prevent their deletion within the policies lifespan.
Labels – Allow you to fine-tune retention policies and include exceptions to the rule.
Importing (Archived Email) – The import procedure can be used to upload PST files that might be on vulnerable equipment, such as laptops and PCs, and upload them into your Exchange Online environment. In conjunction with Archive Mailboxes, this allows users to keep older mails in a secure location and removes the worry of losing them.
Data Loss Prevention

Helps to identify and prevent risks or gaps when sharing information between apps, services and users.
Policies – Allow the configuration of rules and actions that will determine how data can be shared within and outside your organisation
Compliance Manager
Compliance Score – A quick reference to measure compliance and help to identify the steps required to improve your score. 
Assessments – Allow your organisation to track compliance with over 300 pre-built industry and government regulations from around the globe
You're in good hands
We're a Microsoft Solutions Partner and have been for many years.
We have the technical knowledge and expertise within the Microsoft Digital Environment to help you solve any problem you maybe facing.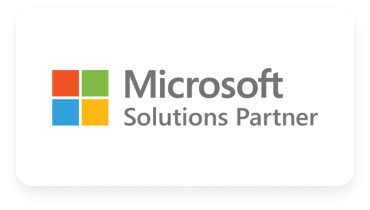 Find out more
Contact us to find out more about how Microsoft Purview can help your organisation.