m-hance, a leading provider of Microsoft software solutions, is delighted to announce its partnership with Orlo – the one platform to manage your digital conversations.
With a vast combined experience of working closely with the charity sector and a genuine passion to help organisations develop and build their supporter relationships through technology, m-hance and Orlo have decided to join forces to provide solutions that work seamlessly together to help charities create supporters for life and increase their mission impact.
m-hance is a Microsoft Gold Partner which provides CRM and ERP business software, systems, and services to organisations such as Christian Aid, Médecins Sans Frontières, Anthony Nolan, Concern Worldwide, Blood Cancer UK and Solent Mind. The company has had great success delivering CRM solutions to charities and is Microsoft's leading charity sector Gold Partner in the UK and Ireland, successfully adding Dynamics 365 Business Central expertise to the ERP portfolio over the past two years.
The Orlo platform integrates seamlessly with Dynamics 365 to help organisations manage their digital conversations centrally, empowering marketing and fundraising teams to promote their cause and reach their supporters quickly. The centralised inbox brings together all Social, Live Chat, WhatsApp and SMS conversations so charities can efficiently respond to, listen and learn from their audience, whilst creating and manage compelling social media campaigns and monitoring the impact of their efforts using powerful reporting analytics.
David Mannion, Sales and Marketing Director at m-hance says "We are delighted to have developed a strategic partnership with Orlo and are very much looking forward to working with the team on future opportunities. Orlo's customer-centric values very much reflect our own, so together we'll be able to add real value through our mutual expertise, IT solutions and commitment to help the charity sector implement technological solutions that help to deliver their missions."
Rich Davies, Head of Partnerships and Strategic Growth at Orlo says "We're excited to announce our partnership with m-hance. We've been inspired by their work in the Not-for-Profit sector and look forward to working together to help charities reach their goals."
For further information visit www.nfp365.com.
###
 About Orlo
Orlo – one platform to manage your digital conversations
With a whole load of channels to toggle between and the public always watching, delivering social customer care and marketing content that knocks their socks off is no easy feat. The Orlo platform empowers you to manage your digital conversations from one place – so you can focus on what really matters – providing a great customer experience. Proud to be a British born brand, our servers are based here in the UK too. Sure, the platform is full of features, supports over 300 brands and manages millions of conversations, but it's affordable too. Easy to implement, secure and scalable solutions with prices that don't break the bank?  Hello ROI!
Visit Orlo.tech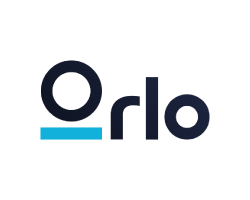 About m-hance
m-hance is a Microsoft Dynamics Gold Partner and a leading provider of Microsoft Dynamics GP, Microsoft Dynamics 365, SharePoint and Microsoft 365. We have over twenty years' experience in supporting our customers with their ERP, CRM, SharePoint and hosting requirements.
Our preferred approach is to work in collaboration with our customers, helping them realise their business objectives and requirements. Offering a total end-to-end service, our experts provide the help and advice needed in selecting the right solutions. This service extends right through to planning and implementation, with unparalleled support at every stage.
At m-hance, our customers define the way we do business. With each and every project, from beginning to end, we are with them all the way.