Naomi Kelleher from Microsoft's Tech for Social Impact team hosted our opening keynote session.
Naomi has worked for Microsoft for almost 6 years in various roles and has been the EMEA Business Apps Specialist for the Tech for Social Impact team for the past year. She is passionate about Dynamics 365 & Power Apps Solutions specifically for the Non-profit sector.
The Microsoft Tech for Social Impact team is a key part of Microsoft Philanthropies, the business's charitable wing. It provides technology grants and discounts to nonprofit organisations all over the world and is a growing focus within Microsoft.
Naomi's keynote session will:
Introduce Microsoft TSI and the role of the team
Demonstrate the investment Microsoft is making into the charity sector
Discuss the grants and discounts available on Microsoft products for eligible charitable organisations
Explain what Microsoft solutions are available specifically for the charity sector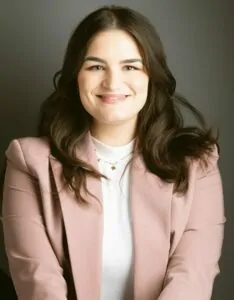 Download this session by filling out the form opposite. Please use your company email address.