m-hance, a leading Microsoft Gold Partner and provider of Microsoft solutions to the charity sector, was selected by New Tribes Mission UK to upgrade its charity finance solution from Dynamics GP to NfP 365 Finance Gold, based on Dynamics 365 Business Central.
New Tribes Mission UK is a Christian charity with workers both in the UK and overseas. The organisation serves as a channel for churches to send personnel overseas to share the Christian national message of God's love and care for all mankind. This often necessitates learning unwritten languages, analysing them to produce literacy materials, teaching the people to read and write their own ethnic languages, and helping to develop health programmes and socio-economic projects where appropriate. The charity's final goal is to see local churches established that are able to be a blessing to their community.
The team at New Tribes Mission UK had been using an on-premise version of Microsoft Dynamics GP since 2003, utilising their own SQL server. With Microsoft's mainstream support due to come to an end on the version of Dynamics GP that they were on, the team decided it was time to evaluate their upgrade options. A key consideration was the possibility of moving to a Cloud-based system which would enable them to have the latest versions of their chosen software online, avoiding the rigorous exercise of going through upgrades on their own SQL server.
Alan Moody, CEO at m-hance, says "We were delighted to assist the team at New Tribes Mission with their finance system requirements. Having been an m-hance customer for many years, the team recognised us as a trusted supplier to guide them through the various charity finance solutions that we provide, so that they could select the option that was right for them. We work with many charities of all sizes, helping them on their digital transformation journeys with our suite of charity-specific CRM and finance solutions."
New Tribes Mission chose m-hance's NfP 365 Finance Gold package. This Cloud-based solution includes a Power BI reporting pack which has a number of charity-specific SORP-compliant reports that the team at New Tribes Mission UK can utilise. The project went live successfully last month, despite the challenges created by the COVID-19 pandemic.
Kevin Still, Finance Manager at New Tribes Mission UK says "NfP 365 Finance Gold was definitely the solution that best fit our needs. As we get used to working with it, we do think that it's going to save us time, especially when it comes to Year End as we will have a more standard structure of accounts and a standard reporting process. The team at m-hance have been great to work with. We are very thankful for the team's help and for all that they've helped us to accomplish. We know they are there if we need them or have any questions and would be happy to recommend m-hance to any charities thinking about moving to a new finance system."
NfP 365 Finance Gold is part of a suite of solutions available at m-hance, which also includes NfP 365 Finance Bronze, NfP 365 Finance Silver and NfP 365 Finance Gold Plus. These are all built on the framework of Microsoft Dynamics 365 Business Central and tailored to the charity sector. Each package is aimed at smaller charities and is more affordable due to the minimal implementation times.
If you'd like to find out more about our NfP 365 Finance suite of solutions, please visit www.nfp365finance.com.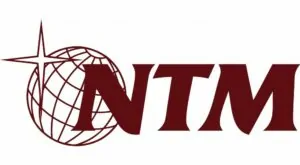 About m-hance
m-hance is a Microsoft Gold Partner and a leading supplier of Microsoft Dynamics solutions to the charity sector. With over 20 years of experience, we support our customers with ERP, CRM, SharePoint, Office 365, and hosting requirements.
Our preferred approach is to work in collaboration with our customers, helping them to realise their business objectives and requirements. Offering a total end-to-end service, our experts provide the help and advice needed to select the right solutions. This service extends right through to planning and implementation, with unparalleled support at every stage.
At m-hance, our customers define the way we do business. With each and every project, from beginning to end, we are with them all the way.
For more information on this release, please contact:
Jenny Tomlinson
Marketing Manager
E: jenny.tomlinson@m-hance.com
T: 0161 406 3643