It's International Women's Day on Sunday 8th March and so here at m-hance we wanted to celebrate by showcasing some of the fantastic females we have working within our organisation. With the UK hitting 1 million females in STEM related roles in 2019, we are delighted to be ahead of the curve when it comes to our female workforce in the traditionally male-dominated technology industry. 28% of our workforce is represented by females in pure technological roles; which is almost double the UK average. Some of our top performing talent are females, with 17% of our management team represented by females in technological roles. This is compared to the UK average of 14% of women in Science, Engineering or Technology management roles. We are extremely proud of these statistics and firmly believe that these are as a result of our inclusive culture and supportive company polices where we can provide things like flexible working hours as well as many other benefits. In this 2-part series, we'll hear from some of our female colleagues from across our organisation about their experiences of building a career within the technology sector:
Sue Cross – i365 Product Manager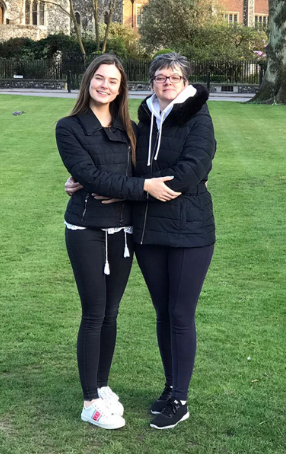 My first experience of computers in the workplace was in my gap year between school and university where I used a word processing application called 'Wordstar'. I was impressed with the ease with which large volumes of data could be entered. Correction fluid was a thing of the past; I wanted to learn more – I was hooked.
I enrolled onto a computer studies course and found to my surprise I enjoyed programming, particularly COBOL. There were not many females on the course, about 5 in a class of 35, but I really did not notice the difference in numbers, we all just helped each other.
It was as a customer that I had my first encounter with the software that today forms one of the solutions provided by m-hance. The company I worked for (as a programmer) had a contract with their software provider whereby their in-house programmers could develop their code. When I wanted to move on, I approached the software provider (m-hance) and have been with them ever since.
I've never thought of myself as a female developer in a mainly male environment; I have worked with both. Developing is often thought of as a solitary profession, but in fact it involves a great deal of teamwork and collaboration with other departments. There is a common saying that "there is no 'I' in team", I would like to add it is not 'He' or 'She,' it is 'WE'.
Finally, a tip for any budding developer, learn to type!
Tory Cassie – Business Development
Growing up, my dream job was to be a volcanologist. I graduated with a geography and geology degree and planned to travel the world climbing volcanoes whilst wearing boots and carrying a rucksack. That did not go to plan. After graduating I went to London, to a recruitment fayre and ended up working for a company who implemented Microsoft Great Plains software. My first job involved being suited and heeled, implementing Microsoft Great Plains into a large bookstore chain. This quickly led to engaging in sales and my life has been in IT. Whilst not a developer or consultant, I still engage with organisations to try and solve business issues.
Dedicating my time to a specific sector (not-for-profit) has enabled me to understand how technology can have an impact, how it can change an organisation and more recently how it can provide smarter, improved ways of making a difference as these organisations embrace digital transformation.
I have always had a passion for Microsoft technology and the fast pace that they release new products and functionality means that I am always learning, trying and testing new things. Meeting new charities and understanding their challenges and how we can help them gives me great pride. Every day is different, every charity is different and even after 21 years I am still learning and thinking of new ideas.
Karen Fletcher – CRM Support Consultant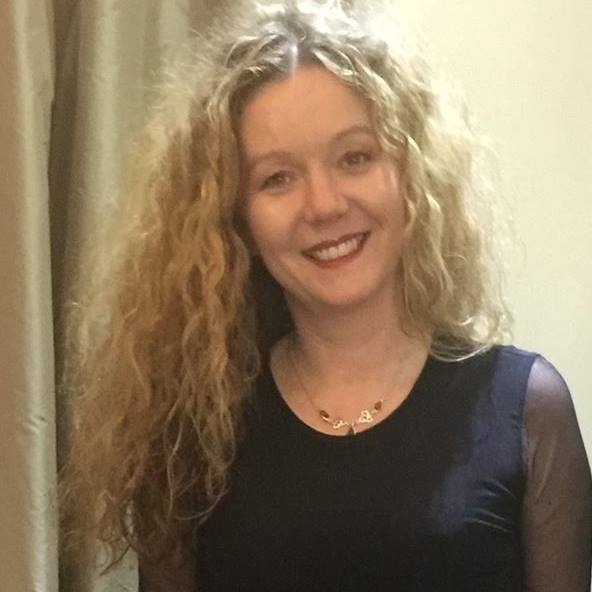 Working as a CRM Support Consultant, I love engaging with customers and staff to help provide solutions and fixes to their CRM problems.
My love of IT started in the 80s when I got my first computer at the age of 14; a Commodore 64! BASIC programming and gaming were my passion, Manic Miner was awesome and very addictive ("it was educational", I managed to persuade my parents) – MineCraft eat your heart out!
In one of my first dedicated IT roles, I was one of two women in an IT department of 20 people. I was the 'Year 2000 Co-ordinator' for a Welsh bank. We survived the Y2K bug! We had to go to the office at 8am on New Year's Day 2000 to check that all the systems worked – they did! It was never the disaster that everyone thought it would be …thankfully!
Working in IT training, project management and CRM support, I have always enjoyed the IT sector. The fast paced, ever changing environment means there are always new things to learn and there's no time to get bored.
Watch this space for Part 2 of our series where we'll hear from 3 more colleagues.